We all have knowledge to exchange and wisdom to share. We do this in many beautiful forms, yet one of those many forms that continues to connect us to this day is storytelling. Storytelling through the written word is a tool that can help foster your creativity and connection to self and everything around you. So many books have personally opened up my mind to a different perspective and taught me many different things.
And isn't that what growth is all about? Diversifying our perspectives.
This is why you will continue to see an evolution in this space, always. Because a bookshelf can show you where you've been and where you are headed.
books on tap
If you're anything like me than you've always got a looong list of books to read. Here are my current personal priority reads that I can't wait to dig into!
books i've read + what I loved about them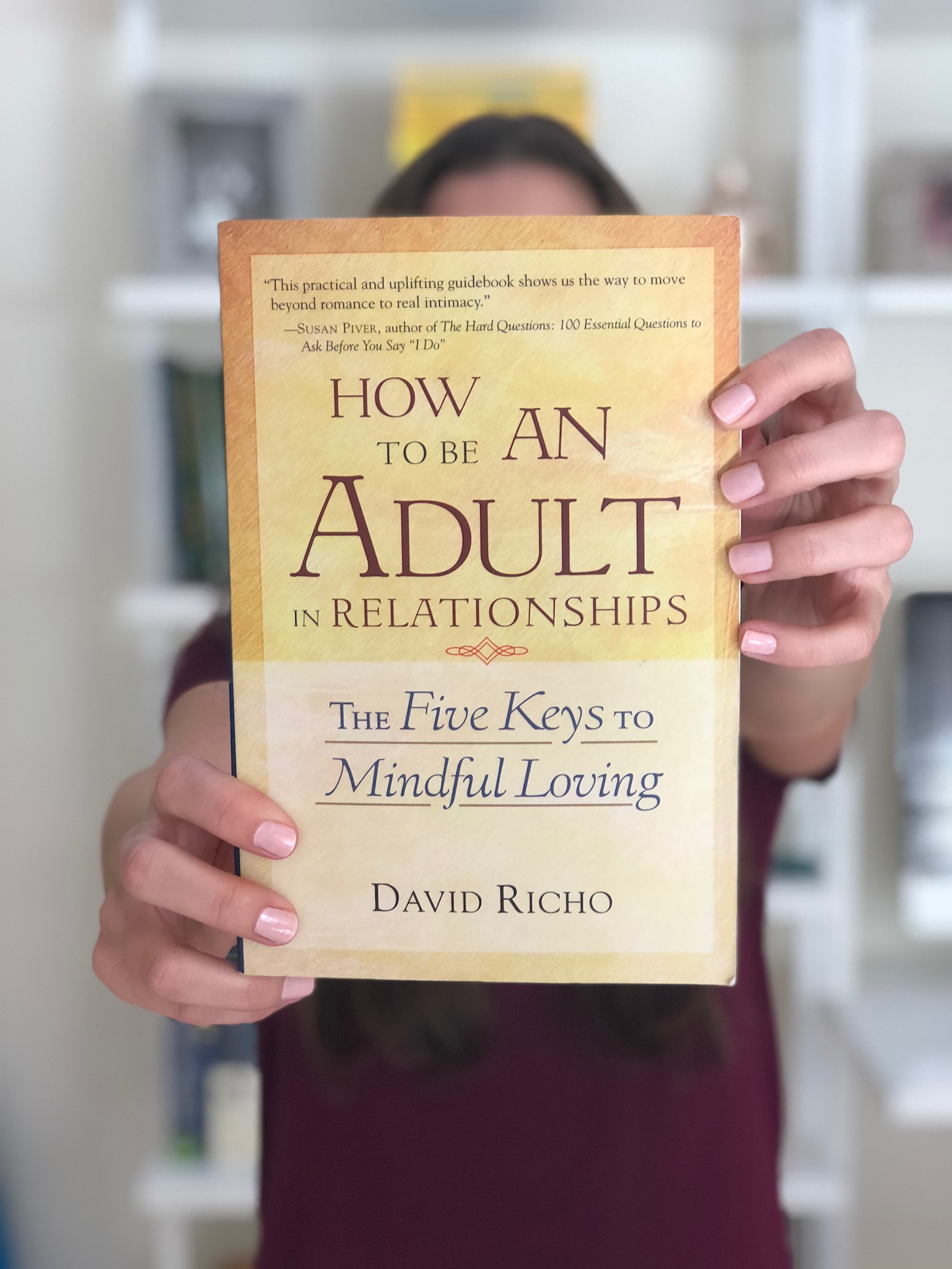 Honestly, this book should be required reading. I continue to go back and reference this book regularly and reread parts because it's that good.
This book reminds you to that an idea is a living breathing thing that needs to be acknowledged, honored, cultivated, and loved!
BUY THIS BOOK NOW
If it's weird to be excited about a book on grief and loss, well then I'm the weirdest because I get SO excited about sharing this book. I think this should be another required read. This book takes a deep dive into the harm we cause others who are mourning because we ourselves don't want to feel the discomfort and pain. It offers supportive advice to to those who are trying to be there for individuals who have experienced loss, which is incredibly helpful for compassionate souls who do really want to support their fellow human and not cause any additional pain.
This daily reading prompts cultivate and encourage inner contemplation. I'm a BIG fan of that, particularly because it leads to transforming patterns and behaviors. I tend to send this book to some of my clients and they really like the practice of reading from this book daily to practice commitment to a nourishing ritual that promotes growth and development.
This book has forever changed me.
It's an intense read. Truths so raw your entire being will be ignited. The transformative power of the real stories of ordinary American woman is literally breathtaking. So beautifully written each showcase the courage and honesty of these very intimate experiences. This book is a must-read for anyone who is ready to honor the role of sexuality as sacred in our spiritual journey of humanness.
Running a book club for The Spiritual Sisters of Los Angeles means we have a lot of beautiful humans that want to connect and have meaningful conversation about the impactful books, however, everyone can't always commit to reading a full book every month. So we honor this by reading a single chapter from this powerful collection of stories between each full book to give space for more connection.
This book is a textbook. It's thick and full of information. It's not the type of book I sat down and read straight through. It's a book you continue to dig into and reference and learn more. This book has been instrumental in my transition off hormonal birth control, healing fibroids, and familiarizing myself with actually having a period again.
Let's face it. Being human is hard. Especially in times when life feels like it's crumbling beneath our feet. I'm sure we can all relate to that feelings in some way. When I read "When Things Fall Apart" I felt refreshed by the real and raw approach to when "shit hits the fan." Sure she talked about the importance of having a meditation practice and how that can help but surprisingly she also spoke about the importance of not using said practice to spiritually bypass the real work, which you know I appreciated.